City & Guilds NRoSO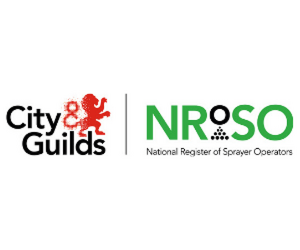 National Register of Sprayer Operators (NRoSO)
What is NRoSO?
It is a central register of sprayer operators using Continuing Professional Development (CPD) as a means of ensuring ongoing training.
Who Can Join?
The scheme is open to anybody who holds an appropriate certificate of competence qualification approved by the Chemical Regulations Division (CRD) for the safe application of pesticides.
What is involved?
Members are required to collect 30 or more'Continuing Professional Development (CPD) points in each three-year period to qualify for membership renewal. A wide range of CPD events and courses are approved for NRoSO members. Events and courses'are publicised in the agricultural press, by colleges, in local training providers' newsletters, by industry groups and under the events section of this website.
What are the responsibilities of Members?
Members must:
- Ensure that any equipment is being used in accordance with current legislation.
- Have due regard to any environmental impact.
- Give priority to the health and safety of bystanders and those that purchase/use/consume crops being treated.
- Use equipment that affords relevant protection to operators under current health & safety legislation. '
For more details visit www.nroso.org.uk
'