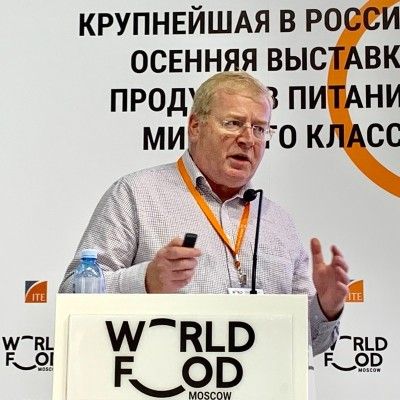 John Giles
Divisional Director of Agri-Food
,
Promar International
I joined Promar in the 1990's and have spent 25 years supporting clients to make positive changes to their businesses.
My many years of involvement with the Institute of Agricultural Management, the Chartered Institute of Marketing's food, drink and agricultural group and the City Food Lecture has also allowed me to improve my knowledge and experience of agri-food markets and broaden my network.
With experience in market research, global markets and strategy development, I love the variety of my job. I have been able to travel to India, Chile, South Africa, China and more, although I take equal satisfaction from projects closer to home. There is, literally, never a dull moment in Promar.
In the last 12 months, I have been involved in projects in Turkey, Germany, Ireland, Saudi Arabia, the UAE, Mexico and Russia and spoken at a range of conferences and evening events, going from West Wales to North Yorkshire and back again, talking and answering questions on what I see happening in both local and international supply chains.
I am a strong believer that all businesses should invest time and resources into understanding markets, supply chains and competitors and there are countless opportunities for agri-food businesses near to home and globally.
Outside of work, I am an ardent supporter of Reading FC and enjoy spending time with my family.