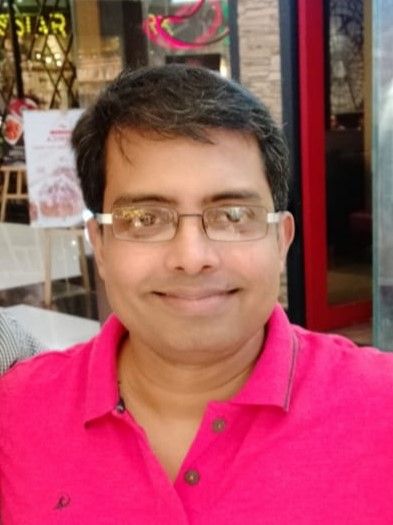 Parag Acharya
Senior Fellow in Food Innovation, Innovation Growth Manager, Growing Kent & Medway Cluster
,
University of Greenwich
Dr. Parag Acharya joined NRI in 2020 brining 14 years of industrial R&D experience in food and biotechnology sectors with a successful track record of science and technology led product innovation. Since joining NRI as part of Food and Nutrition Sustainability Initiative (FaNSI), he has contributed (as PI/Co-I) to six research grants during 2021-2022 which worth total ~£1.5m of external funding (see below) to enable new insights on the alternative protein and resilient food supply chain. Besides, leading Food Processing and Innovation research group within the FMD, Parag is also the innovation growth manager for Growing Kent and Medway (GKM) cluster (http://www.growingkentandmedway.com) funded by £17.8million UKRI Strength in Places grant.
Jointly with the UKRI, GKM team has recently (Q1 2020) delivered a multi-stakeholder workshop to assess the UK landscape for alternative protein where Parag acted as the facilitator to identify the UK relevant priorities and knowledge gaps. He is also leading the development of Medway Food Innovation Centre (MFIC) which will not only create a vibrant ecosystem in the region but also deliver next generation technologies for the alternative protein based food.
Before joining NRI, Parag had been working for Unilever Food R&D (2011-2020) and delivered patented products and sustainable process technologies for brands like Knorr, Hellmann's etc. (lead inventor of 4 patents: WO 2020099180, WO 2017140439 A1, WO 2017001154 A1 and WO 2013189709 A1). He had a proven track record of successfully leading strategic open innovation partnerships and championed several academia-industry collaborations funded by EU FP-7 ITN, TKI-Agri Food, BBSRC-CTPs etc.
Parag's pioneering work as Unilever science lead demonstrated the impact of the food processing on the flavour composition of plant-based food products via understanding process-microstructure-function inter-relationship. His research at the Unilever also provided scientific insights on the causative chemistry of culinary flavour generation by unravelling how aroma generation can be controlled by the optimal processing of vegetables including utilization of the agri-food by-products.
Parag is highly skilled in building multi-disciplinary collaborations and leading co-creative food innovation. He also worked with the innovation quality management team in Unilever and has extensive network within the food companies.
Parag has initiated contacts with some of the renowned agri-food accelerators across the globe (e.g. StartLife in Wageningen, GROW in Singapore, and Swiss Food Valley etc.) to leverage their experiences in setting up the plant based food accelerator programme in the Medway campus which will support food enterprises of this region to grow faster.